Sheet Chicken with Arugula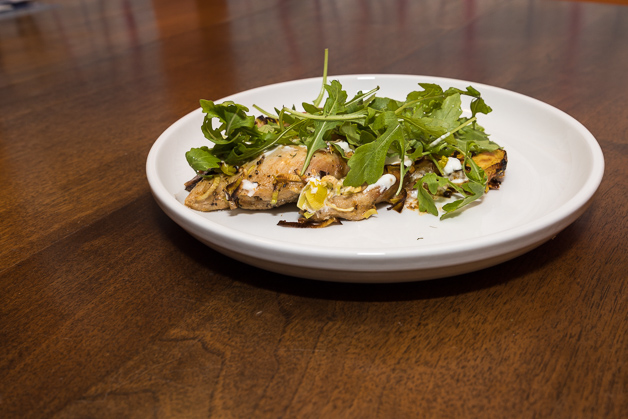 An easy chicken based dinner with exceptional flavors and a complete meal in a single dish.
Ingredients
1½ pounds of boneless and skinless chicken thighs or breast.
1¼ pounds small Yukon Gold potatoes, halved and cut into 1/2-inch slices
2½ teaspoons kosher salt
1/2 teaspoon freshly ground/ black pepper
2 tablespoons Sriracha hot sauce
1/2 teaspoons ground cumin
4½ tablespoons extra virgin olive oil
2 leeks, white and light green parts only, halved lengthwise and thinly sliced
1/2 teaspoon lemon zest (from 1/2 lemon)
1/3 cup plain yogurt
1 clove garlic
2 ounces baby arugula
chopped fresh dill
lemon juice
Directions
Combine chicken and potatoes in a large bowl. Toss with 2½ teaspoons salt and 1/2 teaspoon black pepper. In a small bowl, whisk together Srirache, cumin and 3 tablespoons oil. Pour over chicken and potatoes and toss to combine. Let stand at room temperature for 30 minutes, or up to 8 hours in the refrigerator.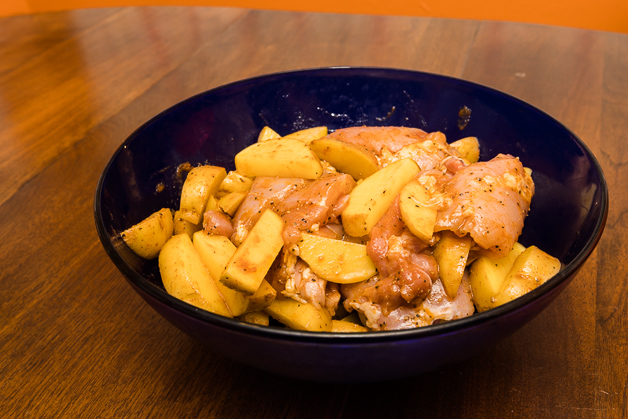 In a medium bowl, combine leeks, lemon zest, a pinch of salt and the remaining 1½ tablespoons oil.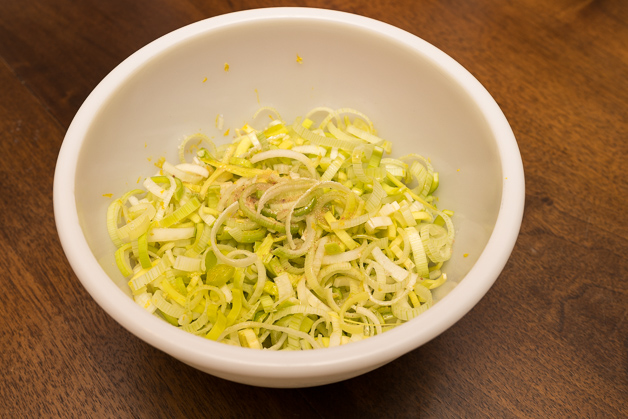 Heat oven to 425 F. Arrange chicken and potatoes on a large rimmed baking sheet in a single layer. Roast 15 minutes. Toss potatoes lightly. Scatter leeks over pan. Roast until chicken and potatoes are cooked through and everything is golden and slightly crisped, 25-30 minutes.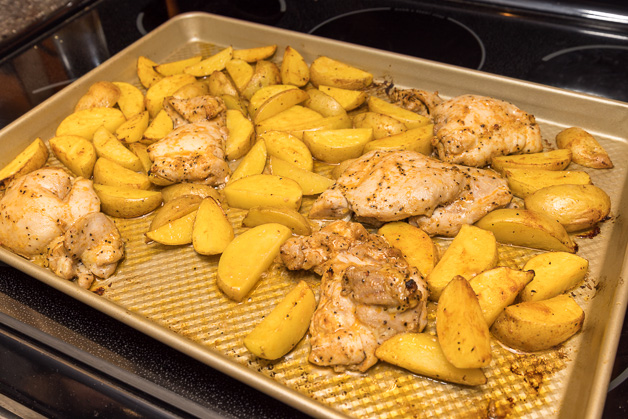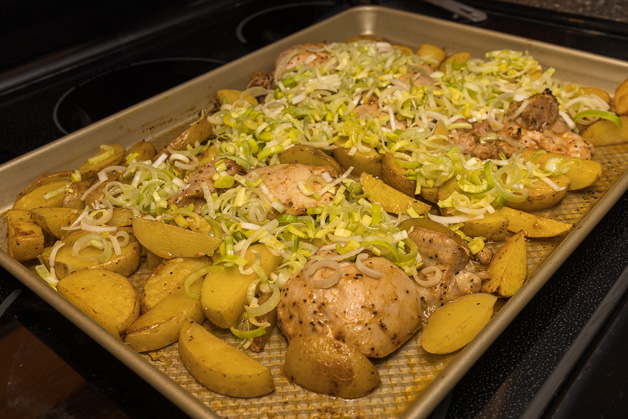 While chicken cooks, place yogurt in a small bowl. Grate garlic over yogurt, and season mixture to taste with salt and pepper.
To serve, spoon yogurt over chicken and vegetables in the pan. Scatter arugula and dill over mixture. Drizzle with oil and lemon juice and serve.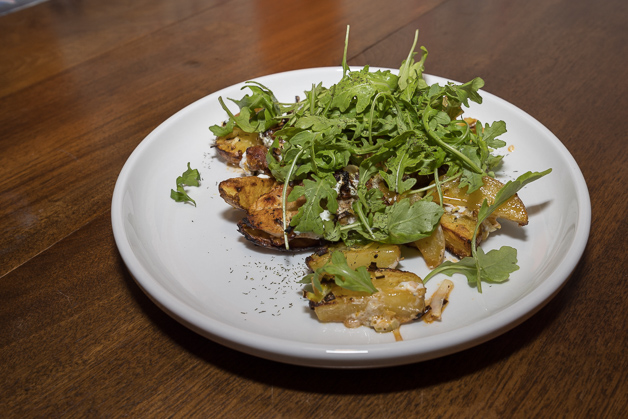 ---