Cast Iron Skillet Scalloped Potatoes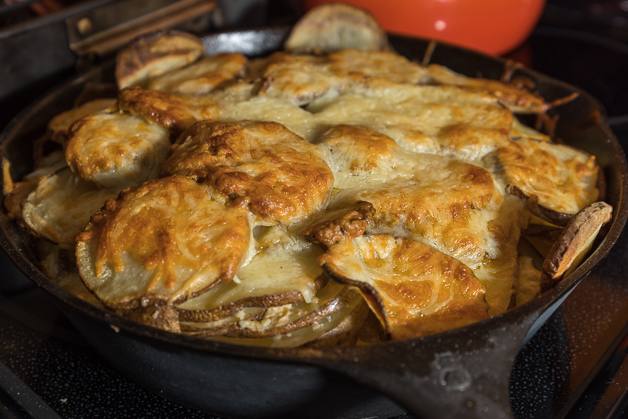 Preheat pellet grill smoker to 350° F.
Ingredients
3 large russet potatoes, thinly sliced
2 tbsp unsalted butter, softened
4 tbsp minced garlic
1 cup heavy cream
½ cup milk
2 tbsp all-purpose flour
½ cup grated medium cheddar cheese
½ cup grated sharp white cheddar cheese
dash of salt
dash of black pepper
Directions
Thinly slice potatoes.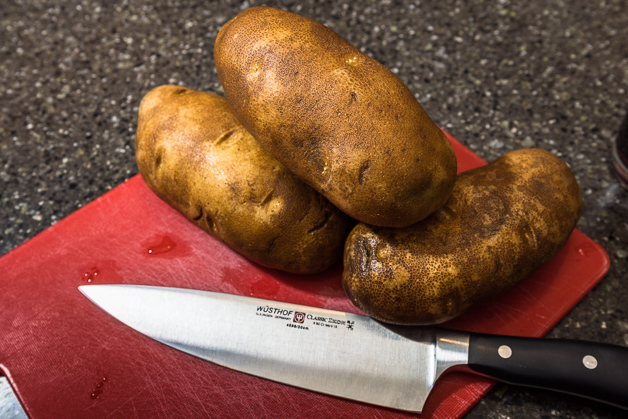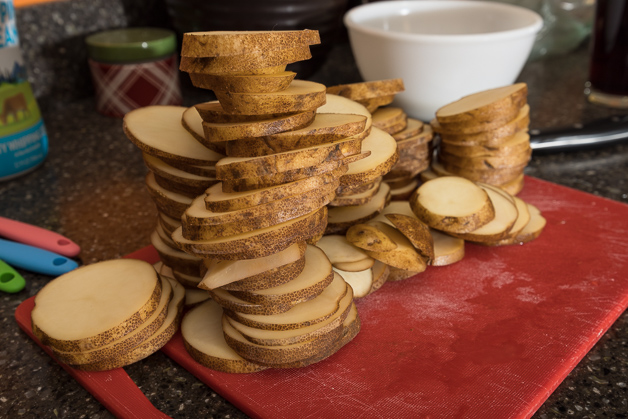 Spread the butter over the bottom and sides of 8-inch cast iron skillet.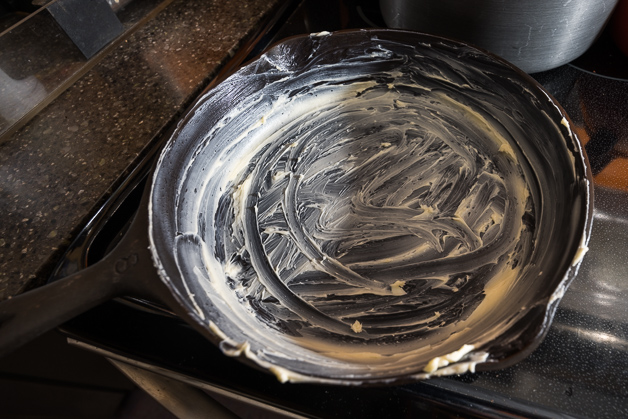 In a medium bowl or liquid measuring cup, combine the cream, milk, flour, and garlic.
Layer a quarter of the potatoes in the skillet. Season with salt and pepper, then pour over a quarter of the cream mixture. Repeat with the remaining ingredients to make 3 more layers.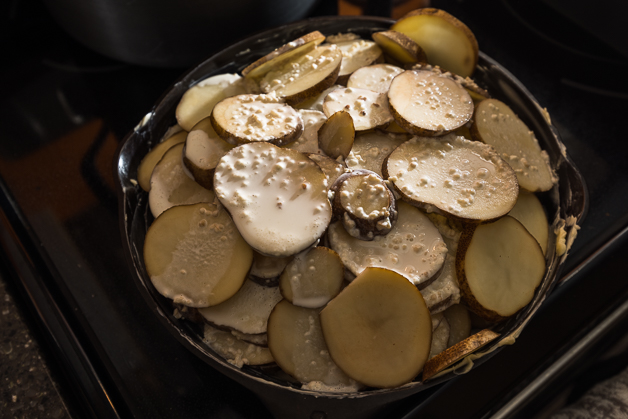 Place the skillet on the grill and cook until the potatoes are nearly fork-tender, about 55 minutes.
Sprinkle the cheddar cheeses evenly over the potatoes and cook until the cheese is melted and the potatoes are completely tender, about 10 minutes more.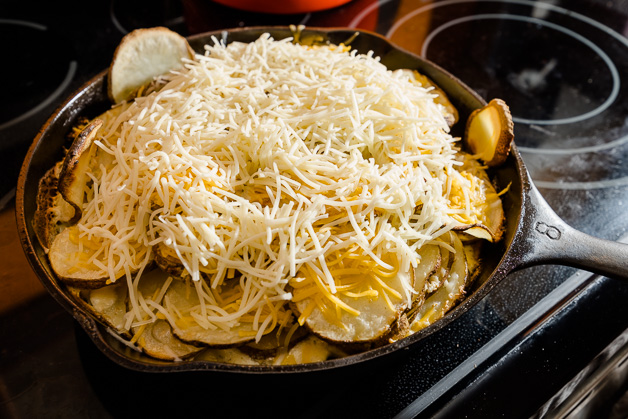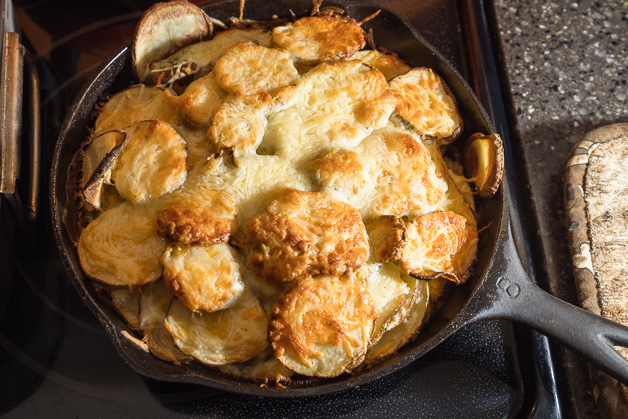 Tools used
Camp Chef SmokePro XT Wood Pellet Grill Smoker
Camp Chef 8" Cast Iron Skillet
---