Smoked Turkey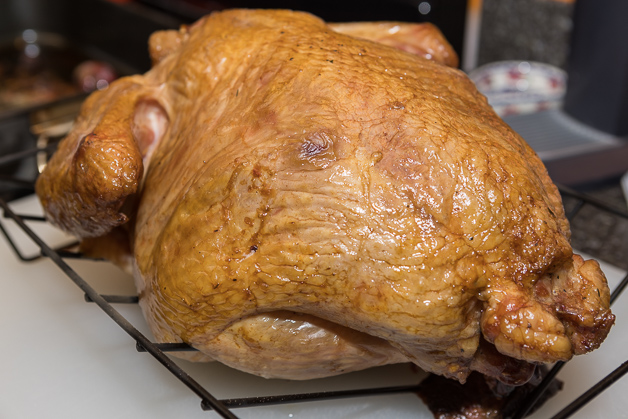 Using an electric pellet grill smoker to prepare your Thanksgiving turkey will produce a delicious meal that you won't soon forget. This process produces excellent flavor and moist turkey meat.
Ingredients
2 gallons of water
1½ cups of Kosher salt
4 tbsp minced garlic
1 tbsp ground black pepper
¼ cup Worcestershire sauce
⅓ brown sugar
1 tsp of paprika
1 tsp of dried sage
Directions
In a large food grade container mix water and all ingredients. Add turkey and store in refridgerator for 48 hours.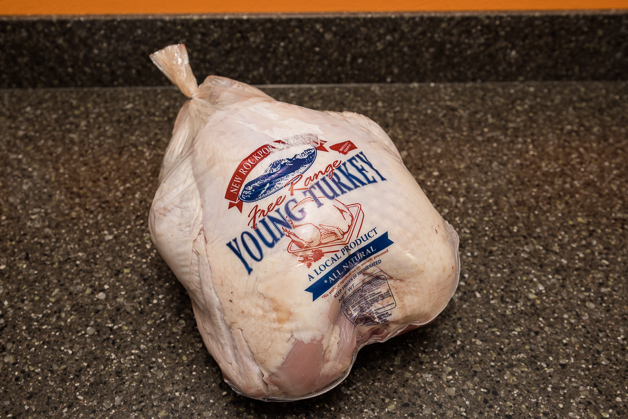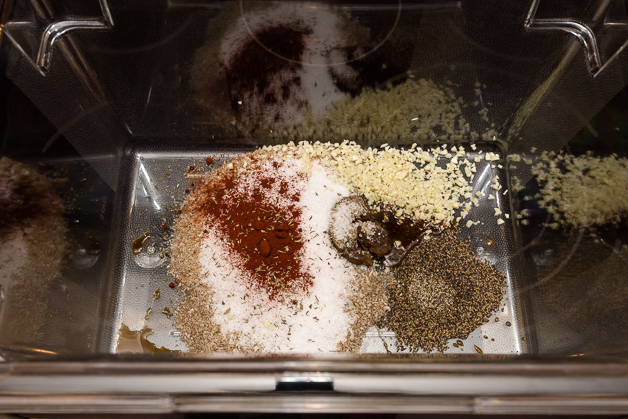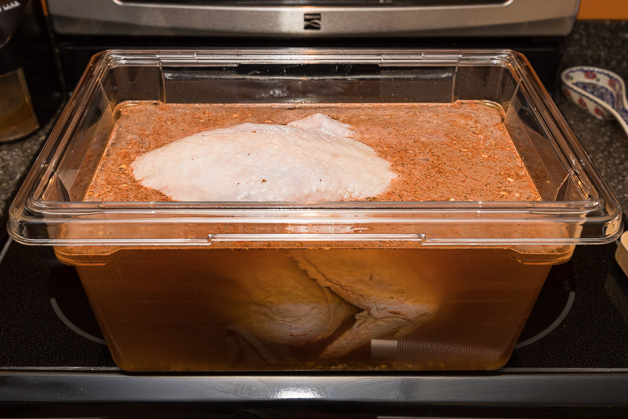 Preheat smoker to 220º. Place turkey in a roasting pan. Smoke turkey until internal temprature reaches 165º. We smoked a 14lb turkey and it took around 7 hours to reach 165º on a day averaging around 30º F. outside.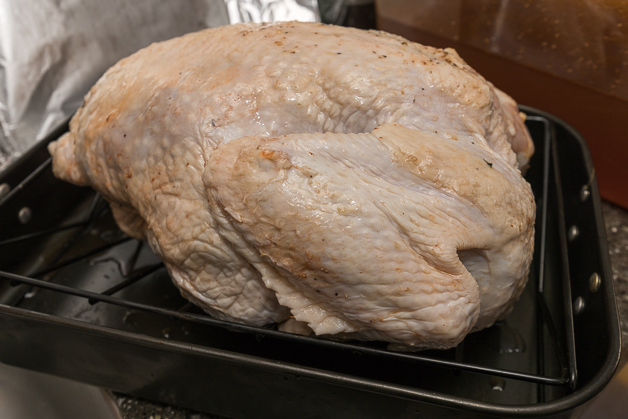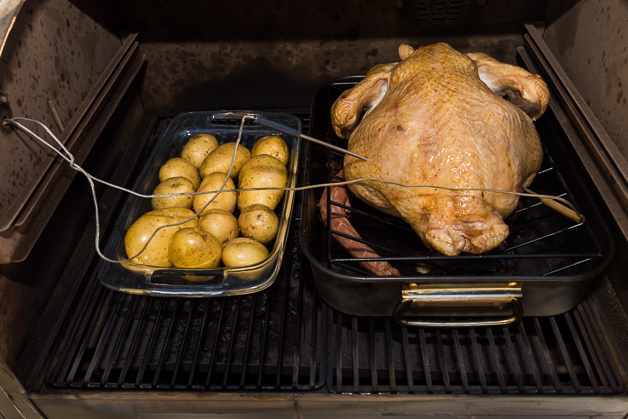 The final product with other Thanksgiving sides.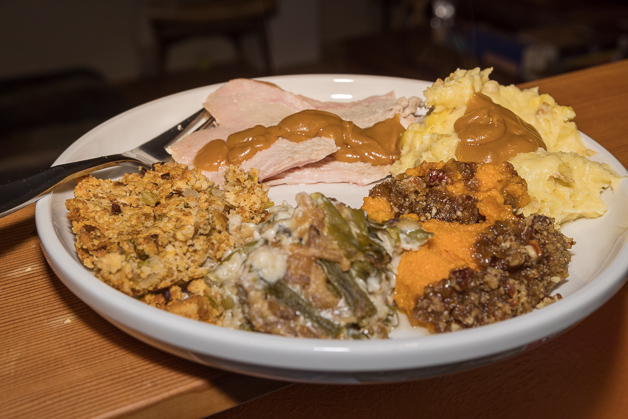 Tools used
Camp Chef SmokePro XT Wood Pellet Grill Smoker
Rubbermaid Commercial Products Food Storage Box
---